Industry gathering to highlight connected solutions for multifamily success
SANTA BARBARA, Calif., Oct. 26, 2022 — Yardi® is showcasing new innovations that elevate multifamily performance at the 2022 NMHC OPTECH Conference & Expo. The event, taking place Nov. 1-3 in Las Vegas, Nevada, is an annual gathering of industry leaders seeking the latest tech to refine operations.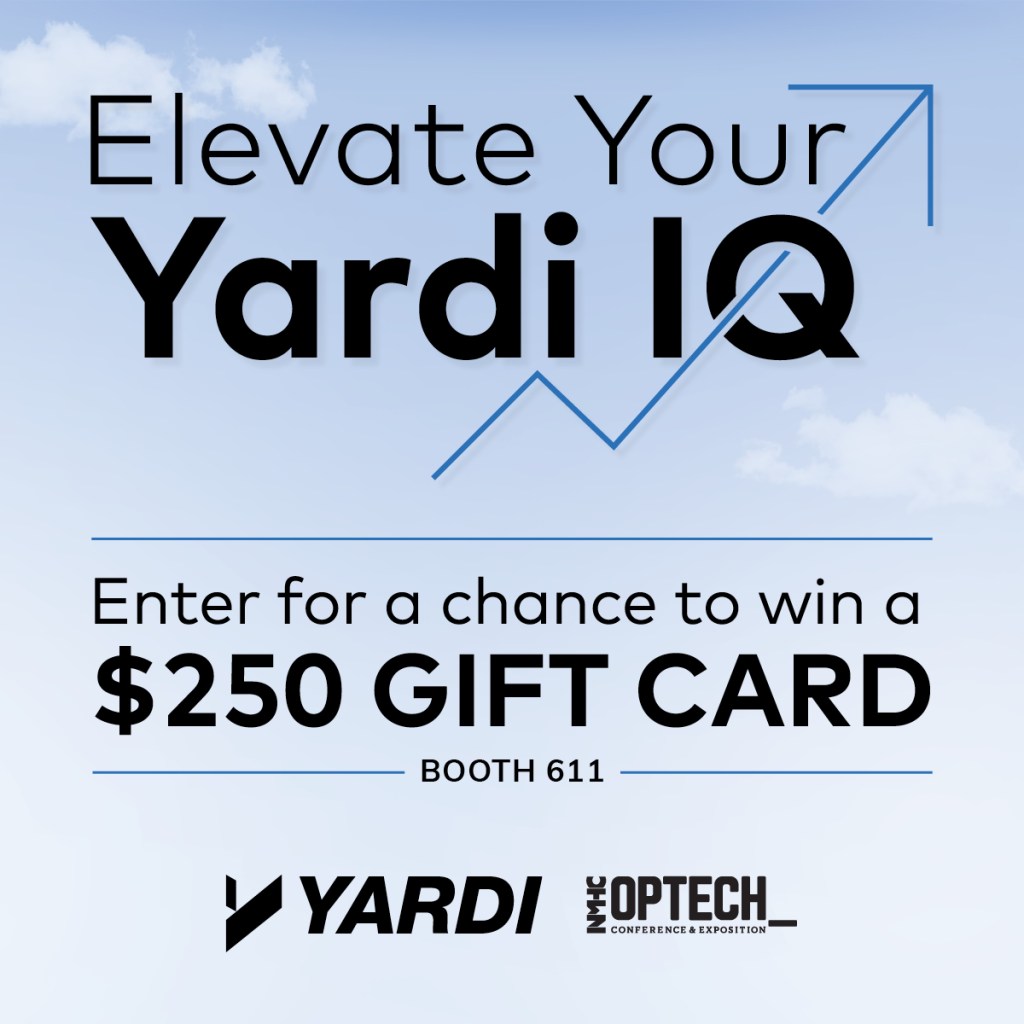 As a platinum sponsor of the event, Yardi plays a central role in highlighting forward-thinking innovation that will shape the future of multifamily. See where success happens at booth 611 and explore connected software that attracts prospects, converts leads, manages customer experiences and optimizes performance, including:
During a brief session at the event, Yardi leaders will also share more insights about the latest in smart home and fraud prevention solutions. Join Yardi at The Exchange stage on Tuesday, Nov. 1, at 2:30 p.m. for more details on how to leverage automation to enhance the customer experience and reduce upfront risk.
Book a meeting for a customized demo at the event or join an on-demand webinar to explore connected tech at your convenience.
About Yardi
Yardi® develops and supports industry-leading investment and property management software for all types and sizes of real estate companies. With 8,000 employees, Yardi is working with our clients globally to drive significant innovation in the real estate industry. For more information on how Yardi is Energized for Tomorrow, visit yardi.com.