Buildings stay comfortable on Yardi
Pulse Fault Detection
Automated HVAC monitoring, trending and actionable alerts
Prioritize and prevent system device issues before they cost you money or impact tenant comfort. Improve your building operations and generate typical HVAC energy savings of 5-10%.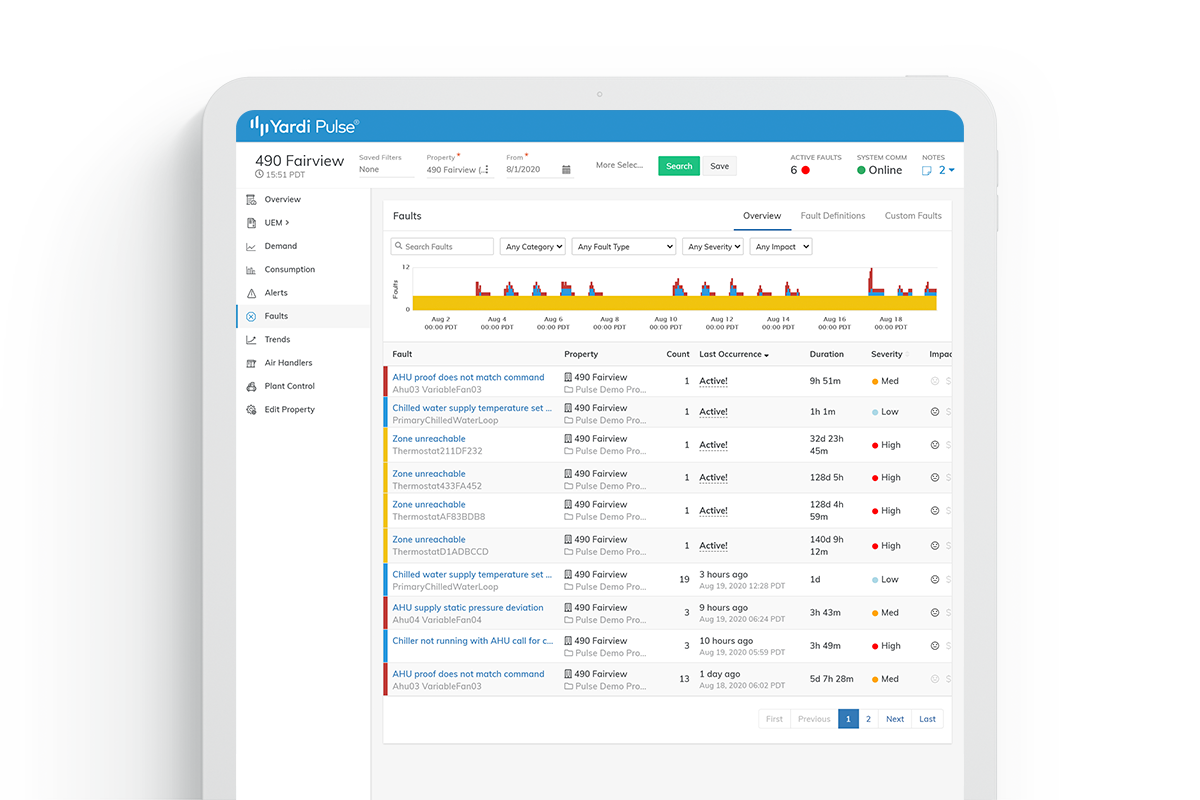 Stay On Top of Equipment Performance
Protect your HVAC investments with automated notifications to building engineers, property managers and other appropriate personnel. Our robust fault library can help detect potential equipment failures before they happen.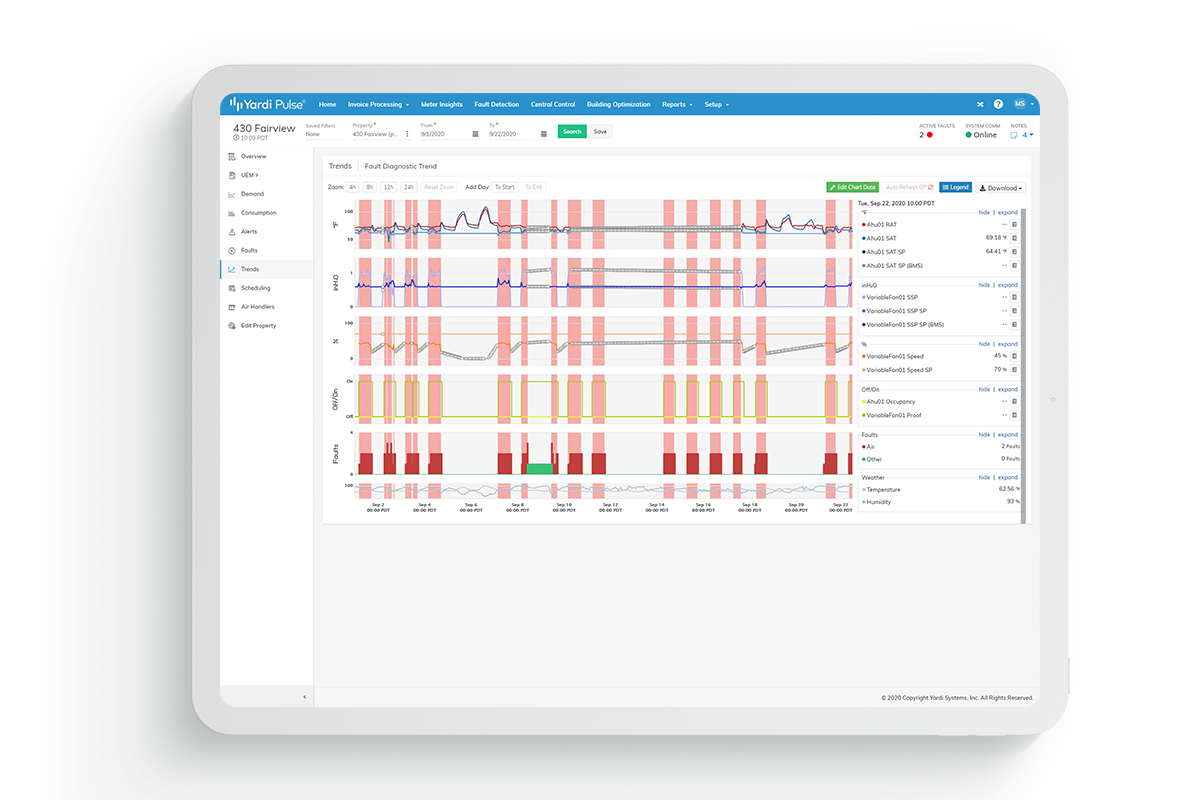 Enhance the Granularity of Your Insights
Build on the visibility that Pulse Invoice Processing and Pulse Meter Insights offer to get even more granular, equipment-level data on the properties that are costing you the most. Our powerful trending engine offers flexible graphs to diagnose issues.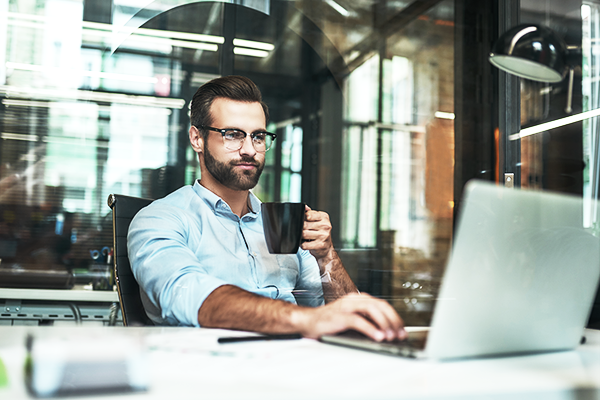 Benefit from One Connected Solution
Improve your business continuity by expanding on your Yardi solutions and benefiting from key product integrations. For example, work orders can also be automatically generated in Yardi Facility Manager from faults found in Pulse Fault Detection.
Related Products