Apartment marketers hone skills at the Apartment Innovation & Marketing Conference, May 7-10, in Huntington Beach
SANTA BARBARA, Calif., April 13, 2023 — The Apartment Innovation & Marketing (AIM) Conference will draw a record number of more than 375 multifamily companies to Huntington Beach, California, from May 7-10. Produced by Joshua Tree Conference Group, the event focuses on the innovation, technology and entrepreneurship at the heart of multifamily property management. Title sponsor REACH by RentCafe® is offering attendees four types of digital marketing consultations during the show.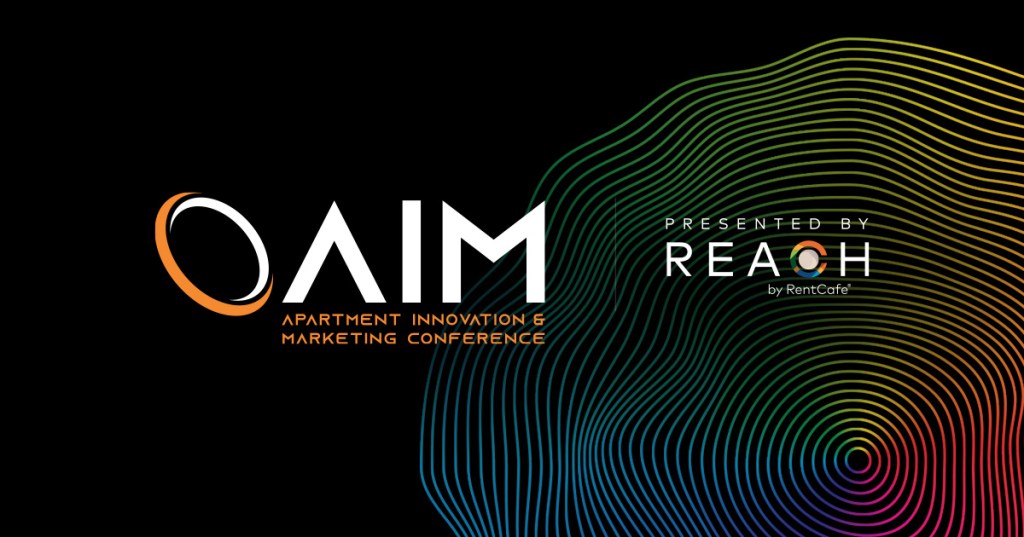 REACH is a digital marketing agency dedicated to supporting multifamily brands. The agency has a proven track record of success, including being awarded the Google Premier Partner badge for six consecutive years.
It will host the following free digital marketing consultations by appointment during the conference:
On- and off-page SEO assessment for any property website
Reputation and search signal analysis for any site
Google Analytics 4 basic training
Revenue-focused search marketing
Attendees who reserve consultations also receive VIP access to the REACH Beach Retreat, an all-relaxation, no-business tent staffed with professional masseuses and anchored by an oxygen bar.
In addition, REACH is presenting an educational session during the conference, "AI and the (rapidly evolving) state of search." It features Brooke Henderson, RVP of strategic partnerships at Yext, as well as experts from RentCafe and REACH. They will share insights to help apartment marketers prepare for an AI-driven search environment.
"Shifting search habits and performance trends make it an exciting time of innovation in the multifamily industry, and AIM is the place to stay at the forefront of it," said Esther Bonardi, vice president of REACH. "As an agency, we're incredibly proud to be the title sponsor of this must-attend event for apartment marketers."
Reserve your free REACH consultation and learn more: yardi.com/AIM
About the Apartment Innovation and Marketing Conference (AIM)
Since 2005, the AIM Conference has supported outstanding thought leadership and innovation in the multifamily housing industry. Attendance at AIM is limited to executives who own and operate multifamily communities and elite sponsors. Dennis Cogbill serves as Managing Director and Steve Lefkovits is its Executive Producer. For more information, please visit AIMConf.com.
About REACH by RentCafe
Reach your audience, goals and potential with a full-service digital marketing agency for property management businesses. REACH by RentCafe® certified experts are ready to help you create a winning web presence that drives conversions with complete transparency. Our services include website development, SEO, PPC, social media, reputation management and more. See what's possible: reachbyrentcafe.com