Operations automate on Yardi
Store Advantage
Regain Control of your Bottom Line
Centrally manage and track all your sites with ease! Store Advantage™ is a robust out-of-the-box Internet-based solution for self storage management. It provides flexibility without complexity to maximize revenue and minimize cost with the features that allow you to compete at the highest level, but at a fraction of the cost.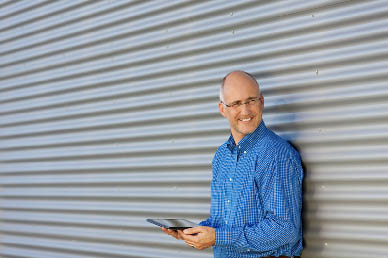 Store Advantage is no lightweight management software. It's designed on the same foundation as the platform that the largest and most sophisticated operators utilize to manage thousands of properties and offers flexibility and customization perfectly tailored to fit your organization's every need – whether you have one site or multiple sites.
---
Product highlights
Fully Integrated Features
With a centralized database, you get instant access to data and seamless integration to your home office, website or call center partner, allowing your business to reach its full profit potential. Store Advantage gives your tenants a variety of convenient ways to make their rental payments via the Internet.

Flexible Customization
Additional integrations are available based on your needs, including centralized and certified mail and email integrations.

Unparalleled Support
Store Advantage is easy to learn with online help and complete user and administrative guides. You also have access to Yardi's acclaimed Support Helpdesk, which can assist you twelve hours a day, seven days a week.
---
Key Features
Easy to learn with online help, user and administrative guides
Knowledgeable and responsive support staff, available seven days a week
Convenient tenant payment options include AutoPay, online, kiosk, or website
Centralized and certified mail and email integrations available
Key Benefits
Flexible software solutions for one to multiple facilities
Centralized data provides instant information access
Open architecture enables easy third-party integrations
Customer support available seven days a week