Marketing drives leads on Yardi
RentCafe Self Storage
Showcase your properties and add convenient online services.
RentCafe Self Storage is a marketing and leasing solution for self-storage properties featuring mobile-friendly websites, online leasing, and easy rent payments. Attract prospects through dynamic property marketing websites and convert leads to tenants with step-by-step online reservations and leasing. Boost retention by offering convenient online payments and secure account access.
Seamless integration with property management software presents prospects with real-time pricing and unit availability, ensuring you never miss an opportunity to turn a lead into a rental agreement.
---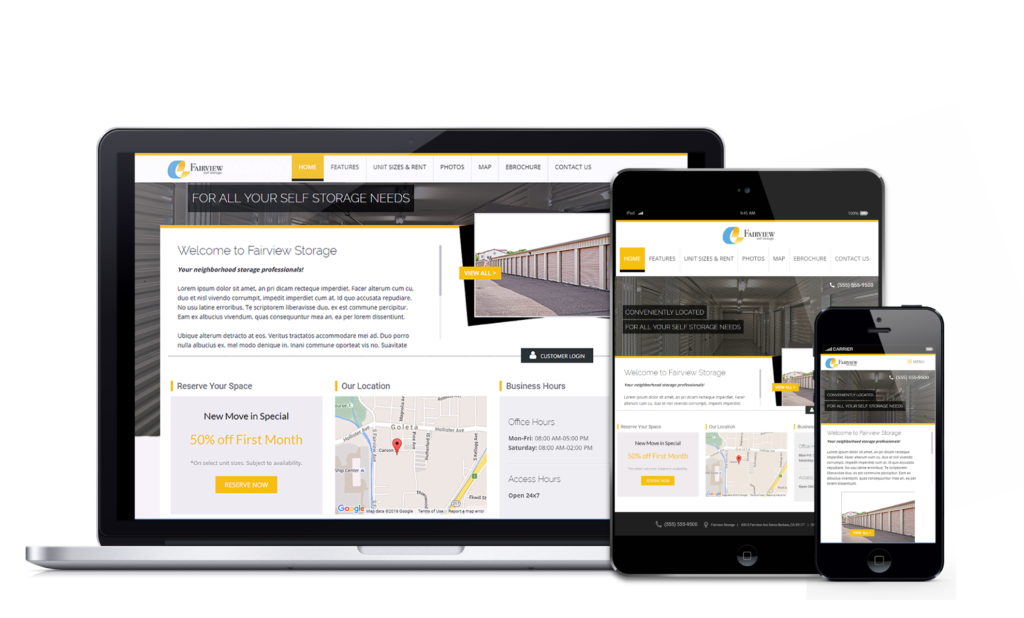 ---
Product Highlights
Property Websites
Showcase your properties with property marketing sites that provide appealing designs and easy-to-use features, including large photo displays and mouse-over unit attributes to help prospects determine their storage needs. Choose from a variety of user-friendly templates and easily modify them to deliver the message that's right for your business. Responsive design increases your mobile presence and improves the digital experience for your customers.
---
Online Leasing
Allow prospective tenants to quickly and easily identify their desired unit size and complete an application online without visiting your office. They can also conveniently make their first month's payment and subsequent payments within your property website.
---
Expanded Tenant Services
Increase retention by providing in-demand, expanded services that tenants have come to expect. Available as a mobile app, the tenant portal allows tenants to easily, securely, and instantly update their profiles, view balances, make online and text payments, and communicate with property managers.
---
Key Features
Dynamic property marketing websites with responsive design for full mobility
Prospect portals with online leasing application
Tenant portals with online and mobile payments and account management
Key Benefits
Fulfills all online property marketing and tenant service needs from one platform
Appeals to users and search engines using dynamic, responsive design
Helps attract prospects and turn leads into leases
Adds efficiency and heightens prospect and tenant satisfaction through mobile apps
Related Products