Fully Integrated and Mobile Ready Software Solutions
Yardi provides world-class self storage management software and services. Tell us what you need, and we'll show you the solution. Our cloud-based systems combine property and asset management, accounting, and real-time performance analytics to provide you with the accessibility, integration, simplicity and agility you need to maximize your revenue while minimizing costs. Whether you need state-of-the-art ancillary features, a quick out-of-the-box application or advanced configurations, we have the solution you need.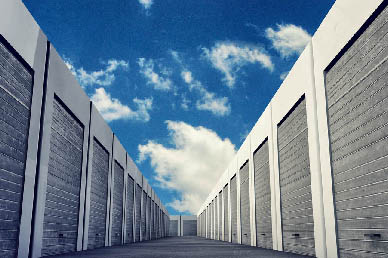 ---
The most comprehensive self storage software on the market.
This is what you've been waiting for — a single connected solution to manage every aspect of your business, with the functionality you need. Centralize operations, accounting, budgeting, and reporting for your entire organization in a single database with Yardi Voyager Self Storage. Add solutions for online property marketing, payment processing and procurement with mobile apps for unparalleled convenience.
---
Regain control of your bottom line.
Centrally manage and track all your sites with ease! Store Advantage is a robust out-of-the-box Internet-based solution for self storage management. It provides flexibility without complexity to maximize revenue and minimize cost with the features that allow you to compete at the highest level, without breaking the bank.
---
Unparalleled power and flexibility to do it all.
The solution to deliver faster, more reliable data isn't a larger staff or a more complex system, but the proper integration of better tools. Store Enterprise is the industry's most flexible management platform, designed from the ground up to allow large and rapidly growing multi-facility operators to fully configure the software to the way they do business and ensure all facilities run at peak efficiency.
---
Affordable protection for tenants, additional revenue for you.
Offer your tenants affordable protection for their belongings stored at your facility with easy signup and attractive, competitive pricing. GoodShield Protection Plan is integrated with your Yardi property management platform and tenants pay with their monthly storage unit rent. Earn additional revenue when you set the price based on the amount of protection and what you feel is optimal for your local market.