Offering affordable, convenient plans for residents while streamlining energy management for properties
SANTA BARBARA, Calif. (Nov. 2, 2023) – Yardi®, the leading provider of software solutions for real estate, announced today the launch of ResidentShield Power™, a retail energy service designed for properties and residents. The service is currently available in Texas to Yardi Voyager® clients, with future releases to serve additional deregulated energy markets in the U.S.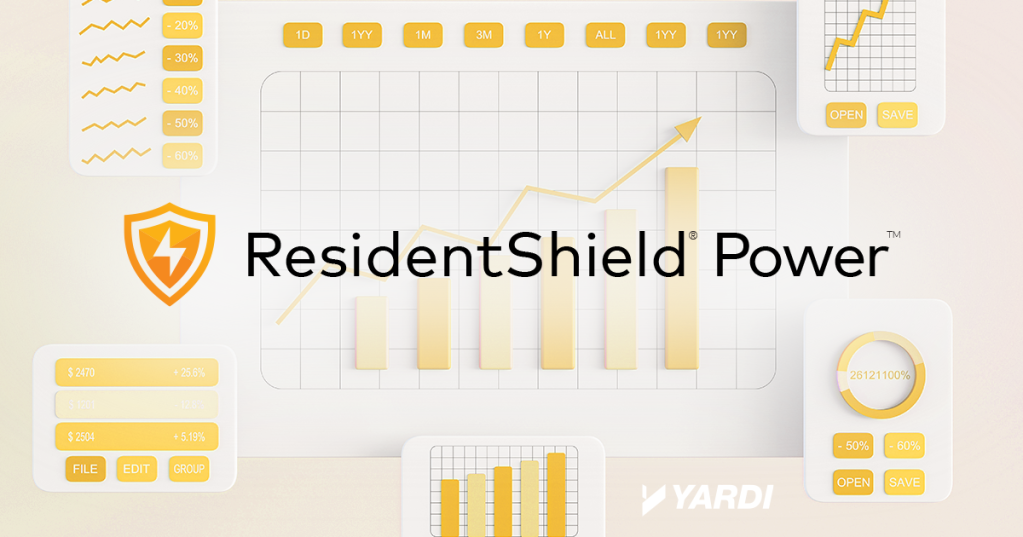 Properties using RentCafe® can now select ResidentShield Power among a suite of services dedicated to enhancing the resident experience. Following the acquisition of certain assets of Eligo Energy LLC earlier this year, Yardi through its wholly owned subsidiary is licensed to sell energy directly to consumers. With ResidentShield Power, residents can opt into convenient, transparent energy plans, while properties can leverage the program to power vacant units and common areas.
"I think residents will quickly see the value of a fixed and fair energy plan, all within the RentCafe portal," explained John Pendergast, senior vice president of client services at Yardi. "For our Voyager clients, we're offering a simpler and more effective way to maintain power in their buildings, because it's entirely integrated with their leasing and operations data."
Yardi continues to provide innovative, customer-focused solutions, with ResidentShield Power being the latest offering in an array of products focused on elevating resident services and energy management. Consistent with the company's core values of integrity and stewardship, Yardi is committed to providing 100% green electricity through ResidentShield Power.
To learn more, see yardi.com/power.
About Yardi
Yardi® develops and supports industry-leading investment and property management software for all types and sizes of real estate companies. With over 9,000 employees, Yardi is working with clients globally to drive significant innovation in the real estate industry. For more information on how Yardi is Energized for Tomorrow, visit yardi.com.
Texas PUC License # 10246, Eligo Energy TX, LLC, dba ResidentShield Power