Supplement Yardi Training with Free Webinars
In 2017, clients imported over 5,500 Yardi-taught webinars using Yardi Webinar subscription feeds. Each webinar is taught by an expert Yardi instructor and is available free for your learners.
To get started with Yardi Webinars, visit University Settings > Integrations > Yardi Webinars to subscribe to relevant feeds. Then, visit Events, where you can import the titles that matter most to your learners. Make them available on your catalog for self-signup, register users yourself or use tags to require webinar registrations as a part of your custom learning plans.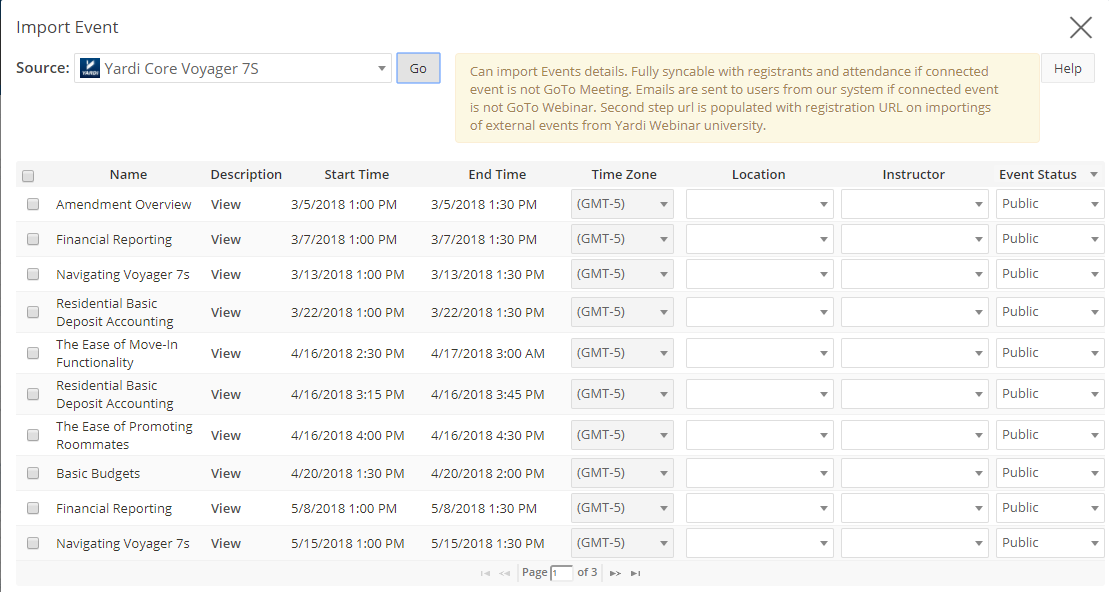 Yardi eLearning is excited to announce two new subscription feeds: Concierge and Core Voyager. Some topics include Voyager 7S Navigation, Move-In Functionality and Financial Reporting.
We have also consolidated the RENTCafé and RENTCafé CRM feeds into a single RENTCafé feed. Please visit your university Settings to make sure that your subscriptions are up to date! And, don't forget to set up a recurring Admin Notification so you'll receive an email when new webinars are available to import.
Please feel free to create a case in Client Central or reach out to your Yardi eLearning support person if you have questions.