Mia Wentworth
By Geneva Ives on Jan 12, 2016 in People
Meet Mia Went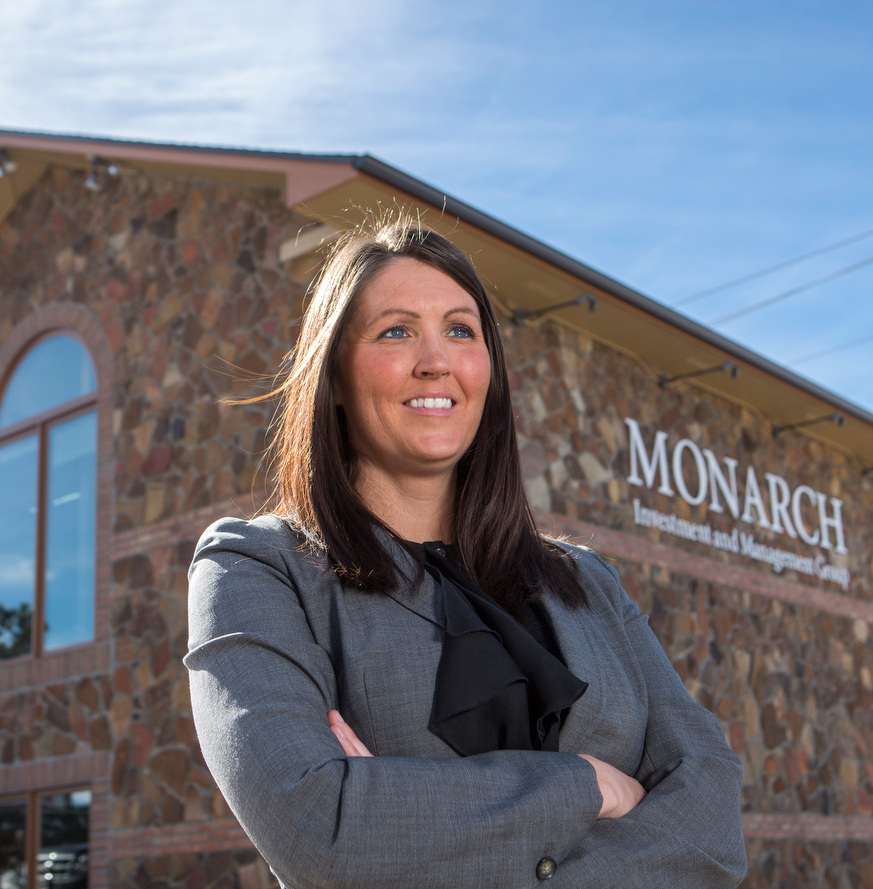 worth, Director of Marketing at Monarch Investment and Management Group and quite possibly our humblest marketing genius yet.
"If I'm considered a marketing expert, it's only because I'm constantly looking to learn new things and break new ground," says Wentworth. "If I thought I knew it all or had already conquered it all, I wouldn't be effective."
In her current role, Mia has successfully directed multiple properties, trained future company leaders, and revised marketing efforts for underperforming assets. So we couldn't be more excited to introduce her as our newest RENTCafé marketing genius! With more than eight years of experience in the multifamily property management industry and over 14 years of experience directly managing teams, her specialties include apartment marketing, SEO, content marketing, referral programs, reputation management, and more.
We recently had the chance to sit down with Mia to ask her how, exactly, she is so effective at marketing for multifamily. Keep reading to find tips that you can apply to convert more leads at your own properties.
Q: Can you tell us a little about Monarch and what makes the company unique?
A: Monarch is a rapidly growing company. We have properties across the U.S. Our processes and people set us apart. By achieving the best value for our residents' money, we provide superior returns to our investors.
Q: What tools do you use to manage marketing for, wait, how many properties do you guys have now?
A: When I joined, we had 80-something properties, now we have well over 100. Our marketing team is still pretty small, so I wear a lot of different hats. I use RENTCafé and the Yardi Marketing Suite to power our marketing, leasing, and resident service programs.
Yardi is a great marketing partner because just like me, they aren't satisfied with a "been there, done that" mentality. Yardi continually searches for and identifies top marketing trends…and then they bring that functionality to the table so I can achieve Monarch's goals for our properties.
Q: Is your web presence really an effective source of leads and leases?
A: Definitely. One of our websites recently recorded a lead conversion rate of 34%—that's phenomenal!
Q: What do you do to make your property marketing websites stand out?
A: We develop unique content for our properties to create a better user experience. A good example is our website for Block 2 Lofts, which includes a pet policy page, neighborhood page, and Instagram gallery. These custom property marketing pages boost SEO and help us rank in local searches.
Q: Instagram, that's awesome! Can you tell us how else you use photography to reach potential residents?
A: Photos are so important. You can say that you have a swimming pool or park, but what does that look like? With RENTCafé, we can add photos in a snap, and we love that prospects can mouse-over images for a closer view. Our websites have seen a dramatic increase in the time visitors are spending on each page as a result. The Valley Stream amenities page was viewed for an average of more than 5 minutes per visitor over a three-month period.
Q: Are there any other marketing trends affecting your lead conversion rates right now?
A: Nudge marketing, for example, is a smart low-effort, high impact trend that can really increase leads, and it takes just a few seconds to set up.
Q: Do you use resident testimonials or reviews to promote your communities?
A: Yes! We include testimonials on our websites because they differentiate us and humanize our properties. If someone's looking for a place to call home and they read what our residents are saying, they're going to find that more relatable than generic marketing language. We solicit and collect testimonials constantly via email.
Q: Any last tips for fellow marketers?
A: Keep your sites fresh! We're always looking for creative and manageable ways to get new content on our websites. Instagram integration is a good way to present relatable, "real life" images on our sites, at no cost. We can even crowdsource photos through our residents.
Do you have any questions for Mia (or the RENTCafé team)? Leave us a comment below, and we'll see about getting you an answer!