Multifamily Growth
By Yardi Blog Staff on May 17, 2013 in News | 1 Comment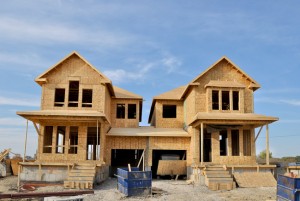 Renter households increased from 34.1 percent in 2009 to 35.4 percent in 2011 according to a recent report released by the U.S. Census Bureau. A consistent pattern may be observed countrywide, with nearly a quarter of the metro areas seeing a rise in renting households, while less than 3.0 percent of the nation's metro areas saw a decline.
Continued urban population growth combined with a healthy job market and a change in occupant mindset has sparked the creation of a vigorous multifamily sector which has now become the engine behind the recovery of the real estate industry. The desire to retain mobility to pursue employment opportunities as well as a preference for urban lifestyles among many households is expected to support strong operations in the apartment market throughout 2013.
A recent American Community Survey brief permitted the comparison of all 366 metro areas in the U.S. based on four characteristics of the rental housing stock: gross rent, gross rent as a percentage of household income, rental vacancy rates, and renter share of total households. The study found that the rental vacancy rates for the nation declined from 8.4 percent in 2009 to 8.2 percent in 2010 to 7.4 percent in 2011, indicating a tightening rental market. Nationwide, more than 2 in 5 renter households (44.3 percent) had housing costs that consumed 35 percent or more of their income.
"While we saw a decrease in rental vacancy rates and pricing in some areas, the burden of rental costs on households increased across many parts of the nation," said Arthur Cresce, assistant division chief for housing characteristics at the Census Bureau. "Factors such as supply and demand for rental housing and local economic conditions play an important role in helping to explain these relationships."
Only 11 metro areas reduced their shares of renters with high housing costs nationwide, while 62 metro areas increased their shares.
According to the brief, among the 50 most populous metro areas, some of the heaviest rental costs were borne by renters in metro areas in Florida, California and Louisiana in 2011, despite rent declines between 2009 and 2011. These include Miami with 55.7 percent of renters experiencing heavy rental costs. Orlando, Fla. (52.9 percent); Riverside, Calif. (52.2 percent); and New Orleans (51.3 percent), whose shares did not differ significantly from one another, followed closely according to the same report.
Authors note that among the 50 most populous metro areas, only two became affordable for more renters — Richmond, Va., with a decline of 3.2 percentage points in the share of renters with high rental costs from 42.7 percent to 39.5 percent between 2009 and 2011, and Buffalo, N.Y., with a decline of 3.0 percentage points from 45.6 percent to 42.6.
Other highlights from recent U.S. Census Bureau releases on housing data:
-Current percent owner households: 64.6%
-Current percent renter households: 35.4%
-Vacant rental units declined from 8.4% in 2009 to 7.4% in 2011
-Metro areas in South & West have highest concentrations of houses built since 2005
-$359 billion were spent on home improvements from 2009 – 2011
Investor interest in multifamily assets remains strong, with 79 percent of apartment owners expecting property values to increase in the coming year, as reported by Marcus & Millichap.  Nevertheless a change in direction can be noted, with transactions expected to shift more toward Class B and Class C properties that haven't had as much rent growth and have higher cap rates. "We are seeing a lot of investors look for B, B- and value-add properties as well as quality assets in secondary markets," says John Sebree, national director of Marcus & Millichap's multi-housing division.
Renters may not feel very comfortable with the climbing rates, low vacancies and high apartment demand, yet these are all signs of a rebounding housing market which will more likely translate into a healthy economy and an increased quality of life.